- "Music is a reflection of the images one has in one's mind, a drug of the spirit, a way of life between necessity and pleasure, like the air, the sea and the light."
Jean-Michel Jarre.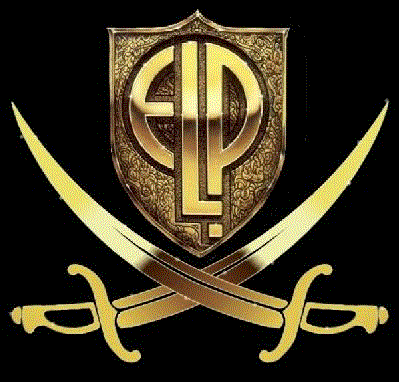 Emerson, Lake, and Palmer. The three greatest musicians to ever walk the face of the earth. Period.
Soul music for the masses. And great guys, too. Get When I Woke today!
The Moody Blues. Timeless music for the hippy in all of us. I caught them during one of their 50-piece orchestra tours, at an outdoor theater. Fantastic! I used the pic with Patrick Moraz, because he was with them the first time I saw them live.
A very cool Pittsburgh band. Grass roots rock 'n roll.
Also check out (not in any particular order, and updated regularly):
Kansas - One of the first bands I was into. Some of the old stuff is incredible. Anything done while Kerry Livgren was still with the band is great.
Liz Phair - Exile in Guyville is listed in Rolling Stone's Essential 200 Albums list. An innovative chick.
King Crimson - Cool band, even after Greg Lake. Check out the Elephant Talk site.
Chris Rea - VERY classy, bluesy guy. If no-nonsense guitar and lyrics is your thing, you're already familiar with him. Road to Hell is a must have.
Stone Soup - Cool, fresh band out of Pittsburgh. The lead singer sounds frighteningly like Cat Stevens, and I could listen to him for hours.
10,000 Maniacs and Natalie Merchant - Together or apart, I love them.
The Cranberries - Very passionate, very relevent. Delores I love you!
Carol Lee Espy - A very nice and very attractive lady from Pittsburgh. Just happens to be married to a drummer from Rusted Root. She writes very good folk-rock, and is smoother than Jewel (honest).
Paula Cole - Very impressive new talent. I got reeled in by Where Have All the Cowboys Gone?, but was blown away by the rest of her material, which she writes and produces herself.
Bush - I don't see them as Nirvana rip-offs, but an evolution to the next level...
Clannad - Magical Irish stuff. I loved the soundtrack work they did for the British Robin Hood series. Much better than any Kevin Costner thing!
Gemini 28 - A couple of crazy chicks from Pittsburgh. They're for-real identical twins, and they do Andrews Sisters-type harmony.
Garbage - Romance from the dark side.
Eric Johnson - One of my favorite guitarists. This guy has the sweetist-sounding axe I've ever heard.
Joe Satriani - Another great guitarist; a little grittier than Eric.
The Cardigans - Cute stuff from Sweden. I loved their cover of Iron Man.
Ice Cream Headache - I seem to have lost their Website. These guys are amazingly creative, especially considering the fact that they come from gritty 'ole Pittsburgh. And they really seem to under-rate themselves. Hey Griff - Fire in the hole!
Berlin - Terri Nunn is the most sensuous woman in rock and roll, and she's back!
Mike Oldfield - Ever changing, ever-evolving, and the music stores have no idea how to categorize him!
Mannheim Steamroller - I was with these guys since about Fresh Aire 5, and the yuppies think they discovered him; right!
Bruce Cockburn - I noticed that he's classified as C&W music(!) Well, he does some great lyrics about political stuff...
Enya - More magical Irish music. She's a masterful studio technician as well as a beautiful singer.
Genesis - I've been a fan since the Gabriel days, and stayed a fan ever since.
Deep Purple - Get Made In Japan, and you'll find out what this band is really made of!
Jim Croce - The loss of this man cannot recovered. He wrote straight from the heart, and who knows where he could've gone if he'd been allowed to stay with us...
Neil Young - What an amazing talent! If you haven't seen the unplugged, one-man show he did, rent it! Rust Never Sleeps was aptly included in Rolling Stone's 200 must-have albums.
Pink Floyd - Of course, Dark Side of the Moon is an essential, but I really like Wish You Were Here, and The Wall will (hopefully) be recognized by future generations as one of the greatest accomplishments in modern music.
Verve Pipe - A great new band. I hope these guys can continue the momentum generated with The Freshmen.
Jackson Browne - Late For the Sky was also listed in Rolling Stone's essential 200 list, and rightfully so; it's definitely his best work, and really takes me back. Fountain of Sorrow is his crowning achievement.